Power enhanced cognitive radio implementation
Keywords:
Cognitive radio, Double Threshold, Energy Detection, Spectrum Allocation, Spectrum Sensing
Abstract
There is an enormous development of wireless communications in the past few years. Due to this frequency spectrum is becoming a very precious resource and insufficiency of the spectrum is a serious problem. So, there is a need to improve the utilization of spectrum effectively. Cognitive radio has demonstrated to be a successful innovation for catching the range, yet additionally for utilizing it. Spectrum sensing can be achieved utilizing a traditional energy identification method that utilizes a single threshold to identify the nearness or nonappearance of the signal, yet whose performance degrades when the SNR is low. To overcome this issue, researchers provide twofold threshold-based spectrum sensing, which looks at the history of sensing in the confusion zone. The test results are compared to these two levels, and a judgement is made on whether main users should be present. In simulations, the suggested double threshold approach outperforms both the double and single threshold detection methods. We investigated spectrum allocation and efficiency using the proposed double threshold method.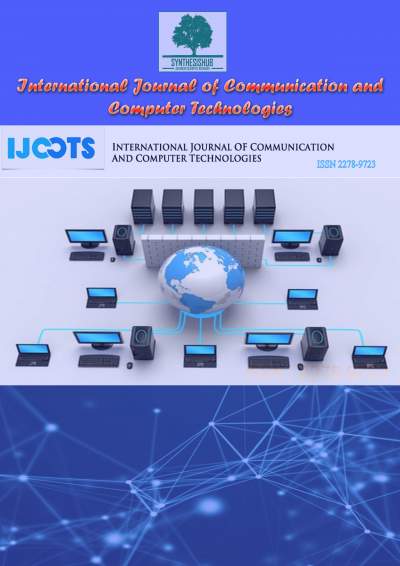 Downloads
How to Cite
SALOR, ÖZGÜL, AKKAYA, Y., & ŠABANOVIĆ, S. (2023). Power enhanced cognitive radio implementation. International Journal of Communication and Computer Technologies, 11(2), 25–32. Retrieved from https://ijccts.org/index.php/pub/article/view/156
License
Copyright (c) 2023 International Journal of communication and computer Technologies
This work is licensed under a Creative Commons Attribution-NonCommercial-ShareAlike 4.0 International License.